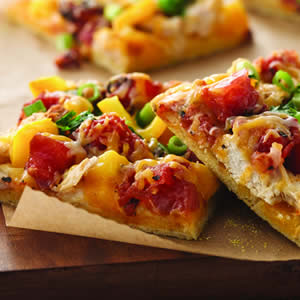 Michael and Migdalia Nuzzo's children had been helping out at the family's pizza shop in Clinton for a few hours on weekends, but an investigator for the state Department of Labor told then that had to end.
The Nuzzos' oldest child, a 13-year-old boy, helps dad make pizza at Grand Apizza, while the two younger children, 8 and 11, help mom clear tables, Michael Nuzzo said.
Recently, a customer complained about the children working to state Department of Labor's Wage and Workplace, prompting the visit on May 12, according to Courthouse News Service.
The investigator told the dad "that the Nuzzo children could not be seen assisting their parents" in the restaurant and cited state law that prohibits "the employment of minors in certain occupation," according to the report.
The parents say they just want to raise their three children in the "family tradition, learning to make New Haven style pizza," the way Michael and his brothers did when his own father ran a New Haven pizza shop from the 1950s until he retired.
"This is he way we were raised. It's an Italian tradition. It's a family culture. They are attacking my family culture," Nuzzo said. "Now I am trying to teach our children a trade."
On Friday night's Michael's father helps out too.
"It makes my father's heart tingle to see his grandson with the work ethic he has," Michael said.
He says not allowing that violates the family's civil rights.
So, Michael and Migdalia Nuzzo are suing the Department of Labor and filed a federal complaint.
The young Nuzzos do not operate dangerous equipment, don't help on school nights and are always supervised, Nuzzo said.
Both parents work at the shop and Nuzzo said he's not leaving his children alone.
"We're doing the right thing and they are telling us otherwise," Nuzzo said. "They love coming here. On the weekends, they get to see all their friends. … Just let us work. Let us keep up our tradition."
Attorney Raymond Rigat of Clinton is representing the Nuzzos.
A spokesperson for the Department of Labor said they referred the case to the Attorney General Richard Blumenthal's office. They received it on Wednesday.
"There has been no enforcement action by the state Department of Labor against the owners of Grand Apizza in Clinton," Blumenthal's office said. "We will carefully review the allegations and facts surrounding the case."