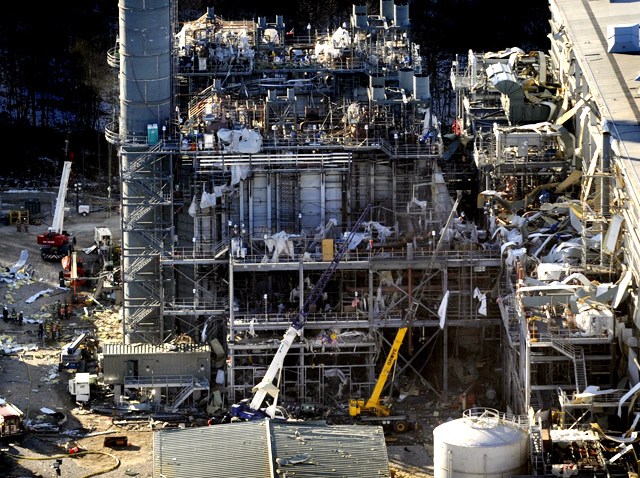 With a large snowstorm expected to hit on Wednesday, today is a crucial day for investigators who are looking for evidence behind what caused the Kleen Energy Plant explosion on Sunday.
"Snow tomorrow is not going to help the operation at all. If anything, it's going to hinder us and slow us down, Deputy Fire Marshall Al Santostefano said.
Middletown police have ruled out an intentional act and looking into whether there was any criminal negligence.
A lot of attention has been focused on police referring to the site as a crime scene. The reason, police say, is to preserve the scene and ensure that evidence remains intact.
"You treat the scene as a criminal scene because then the evidence is treated carefully, and the evidence that you have that can support what the cause is could be taken care of properly," Santostefano said. "It might be that someone made a mistake Sunday and caused this to happen that doesn't mean that it was a criminal act."
Rumors have circulated that a heater or a welding torch was left on, ignited some gas and caused the explosion. Investigators will be determining whether either is the case.
"Everybody keeps saying heater. Well, they'll check to see if there was a heater in that vicinity. A lot of times, you can tell if that heater was working at that time. There's ways to do that. Was there a welding torch going on?," he said.
Searching for evidence is tedious because the building is still unstable, he said.
Part of the investigation will include interviewing workers to see if safety protocols were followed.