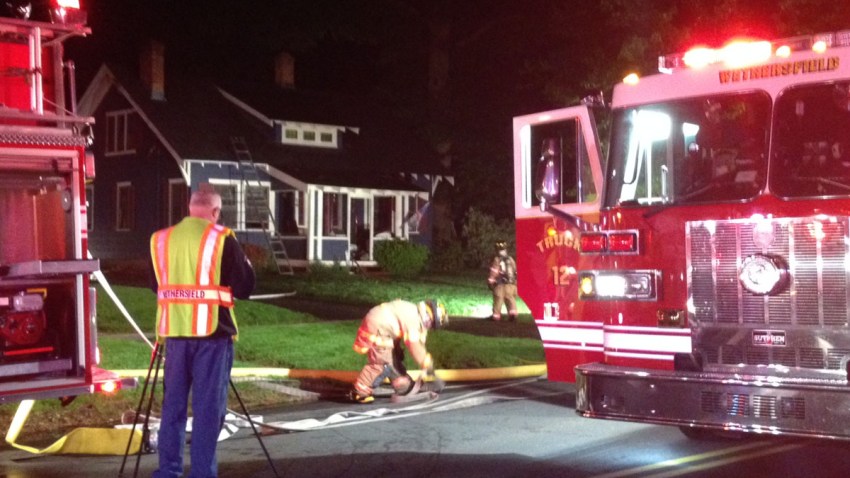 Firefighters responded to 24 State Street in Wethersfield early Friday morning after residents in heard an explosion in the basement.

When firefighters arrived, just after 3 a.m., smoke was coming from the basement.

Two adults and two children got out of the house safely and the fire was under control within 20 minutes, according to fire officials at the scene.

The family has pets and no information was available on how they are.

Power was cut to the house and the fire marshal responded.