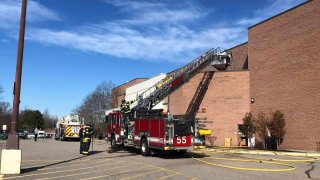 Firefighters responded to Crystal Mall in Waterford to put out a fire on Thursday morning and fire officials said the mall is closed for ventilation.
Firefighters responded to the mall around 10:49 a.m. and the fire was under control within half an hour, fire officials said.
They said there was a fire in the kitchen of a restaurant that produced some flames, but a lot of smoke that spread through the food court and parts of the mall.
All five Waterford companies and New London Fire Department fast team responded and the fire is knocked down, the post says.
No one was injured.
The cause of the fire is under investigation.