Our team of meteorologists have issued a First Alert for strong to severe thunderstorms tonight.
A severe thunderstorm watch has been issued for Litchfield, Fairfield, Hartford, and Tolland counties until midnight.
Just after 11 p.m., a severe thunderstorm warning was issued for Litchfield County until midnight.
The line of thunderstorms will move east into central portions of the state by 11 p.m.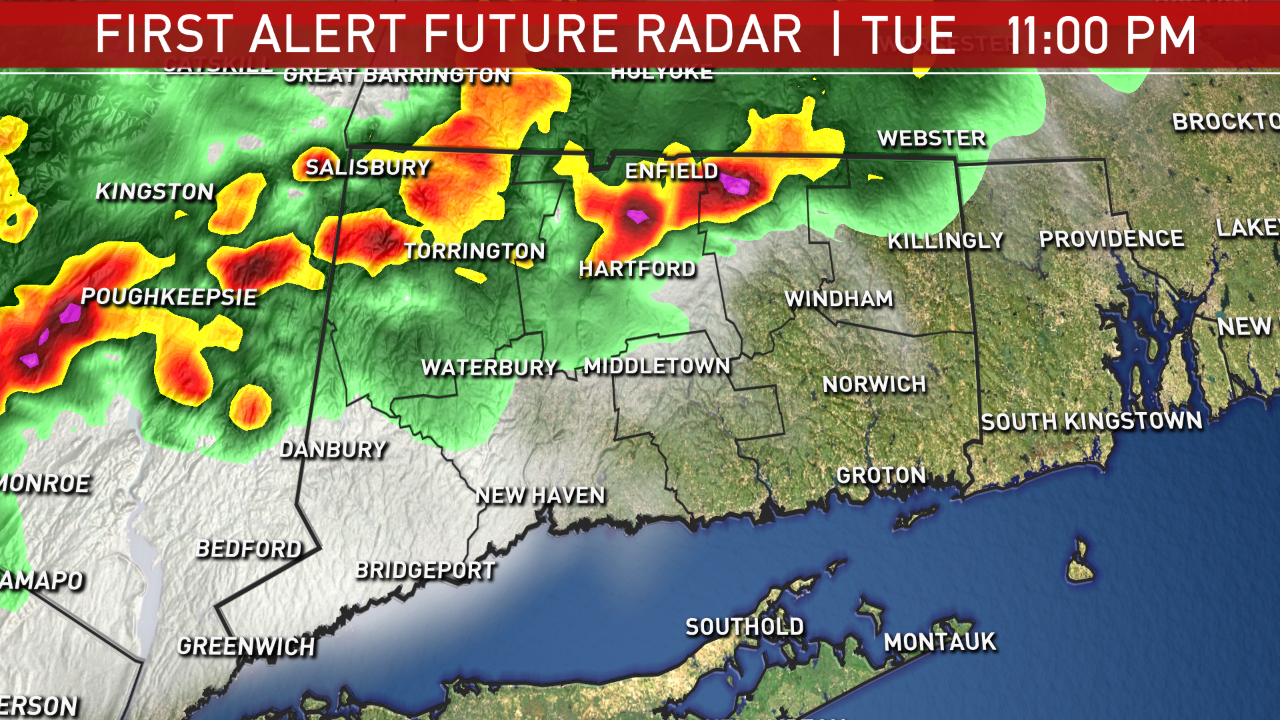 Any thunderstorm that does move into the state could become strong to even severe. Severe storms are expected to bring damaging winds, frequent lightning and heavy rain. There is also a slight chance of a small tornado especially for areas of western Connecticut.