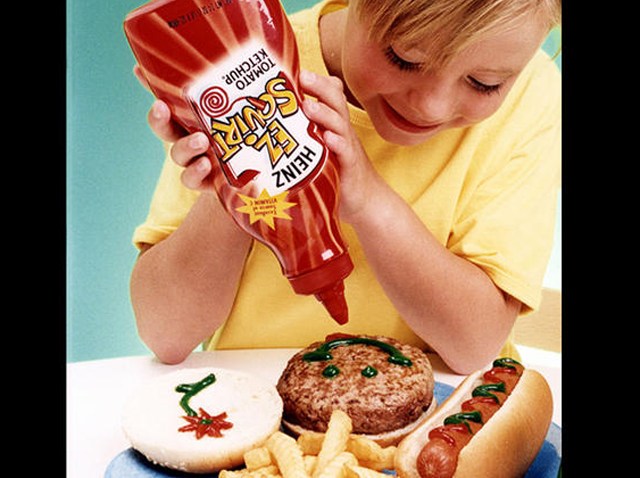 Next time you squeeze open a packet of ketchup -- look carefully -- it could be the artwork of a South Windsor fourth grader.
Lia Guerette, a student at Connecticut Art School, beat out thousands of other kids in the nationwide contest. Lia will have her artwork displayed on 20 million Heinz ketchup packets. The packets are distributed to restaurants, takeout joints and school cafeterias, according to the Hartford Courant.
Guerette's artwork shows the Heinz ketchup bottle and tomatoes flying kites. She is one of 12 national winners. To see the winning creations, click here.
For the past four years, Heinz Ketchup has invited children from across the country to play with the condiment packets and be creative. The challenge issued: design a limited edition ketchup packet.
Connecticut not only answered the call but also showed that this is the land of ketchup creativity. Of the 45,000 entries there were 36 finalists and five of the mini artworks were from the Connecticut Art School in South Windsor. The other national finalists from the school were Eliza Browning, Kasey Lucia, Natalie Paliulis and Rani Viroja.
Master pop artist Burton Morris helped judge the contest which allowed people to vote on-line for their favorite.
The winner also receives a cash prize.
Of the 12 winners, the grand prize winner went to a third grader from Mission, Texas.
Copyright HartC - Hartford Courant