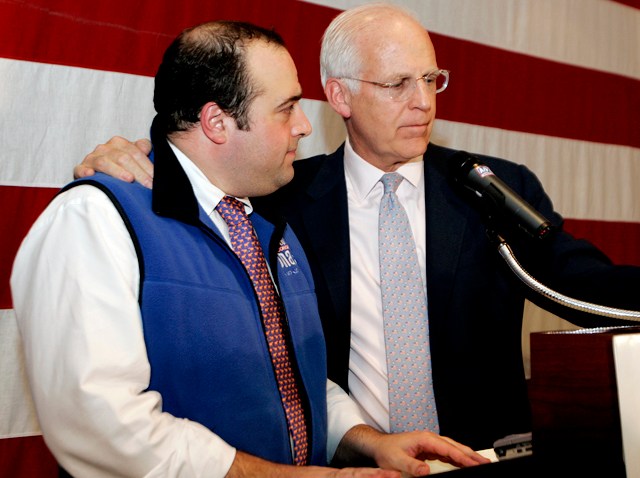 The former campaign manager for Chris Shays who embezzled more than $252,000 in funds from the former Congressman's campaign will be sentenced on Tuesday.
Michael Sohn, of Fairfield, asked for no incarceration or "a minimal period of incarceration," but the U.S. Attorney's office filed documents on Sept. 18 saying a sentence of 37 to 46 months would be appropriate to promote public respect for the law.
"The Government respectfully requests that the Court impose a prison sentence sufficient to punish the defendant for his betraying the trust of his employer and evading the responsibility of every taxpayer to file a tax return and pay all their taxes," the U.S. Attorney's office wrote.
Sohn said he took $252,424.10 from the Shays Campaign Committee from 2005 to 2008 and failed to report $527,136 in taxable income over the same time frame.
He used the money for his fiance's $13,000 engagement ring, car repairs, heating oil, theater and basketball tickets, a bed, trips, money for his temple and more, according to court documents.
The Connecticut Post reports that Sohn disclosed he was seriously abusing cocaine and marijuana while committing the crimes, according to documents.
Court documents filed by the U.S. Attorney's office say that Sohn never reported a substance abuse problem to the U.S. Probation Office until July 2010.
"Other than the defendants's own assertion and his wive's observations, the Government has no information that the defendant used illegal drugs," Fein wrote.
As part of Sohn's prison term, Sohn's will participate in a 500-hour intensive drug program run by the Bureau of Prisons, the Post reports. Sentencing is scheduled for Sept. 21.