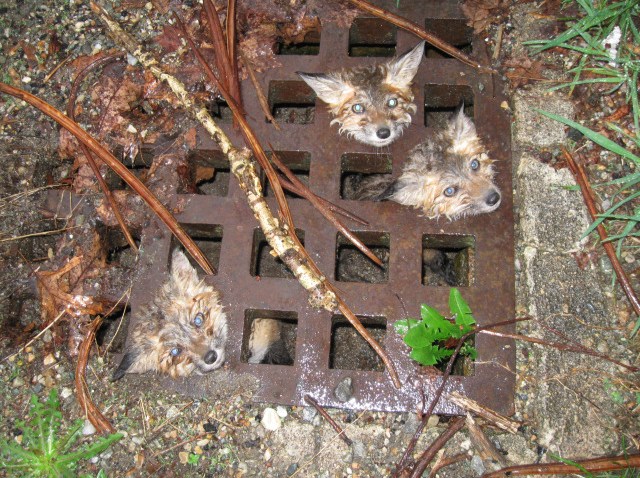 No doubt you've heard the classic tale of the three little pigs. Well, here's the true story of the three little fox cubs rescued after being stuck for two days in a storm drainage grate in Plainfield.
It all began Friday when a resident on Starkweather Road called Plainfield Police around 6:00 p.m. to say that some fox cubs were caught in a drainage grate on the street.
With the help of the Moosup Fire Department, a Plainfield Animal Control officer was able to free the young cubs after a two hour rescue operation, that involved using dish soap to slide them through the grate.
The cubs were immediately released about 50 yards from their den where their mother could be heard crying for them.