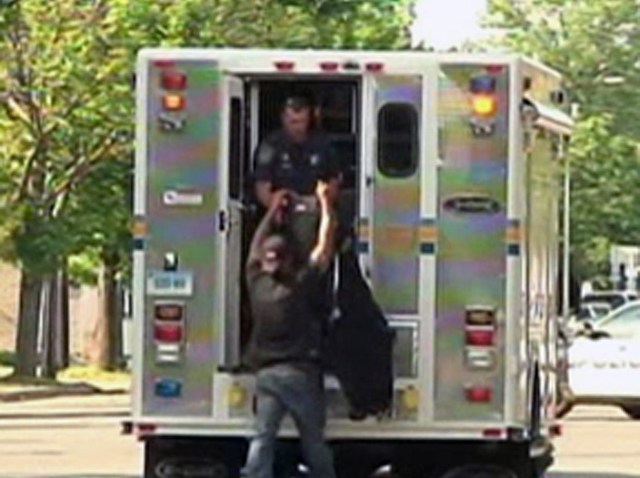 The Freddie Fixer parade in New Haven on Sunday went smoothly on Sunday except for a few tense moments when the bomb squad was called to investigate a briefcase left along the route.
There were no problems during the parade itself, but the bomb squad was called in to investigate a suspicious package that was left on the route and police shut down a portion of Dixwell Avenue.
It turned out to be only an unattended briefcase filled with papers.
There were concerns before the parade about violence that had occurred in previous years. In response, schools refused to have student marching band members participate.
But parade-goers painted a brighter side of the city's annual parade, which had roots dating back to Sept 15, 1962.
The parade originated with a cleanup campaign in the Dixwell Community and neighbors who wanted to help the elderly fix up their houses and yards. The goal was for residents to demonstrate pride in their community by picking up trash and by fixing up the areas around their homes. The cleanup has been followed by a parade through the community to display the freshly fixed up, cleaned up and renovated community.
People who attended the parade this weekend told the New Haven Register that this weekend's parade was a show of friendship and community.
"I've been watching or marching in this parade for 25 to 30 years," David Huckaby, 43, of New Haven, told the Register. He's marched with members of New Haven's Arabic Temple No. 40. "It's the best time of the year."