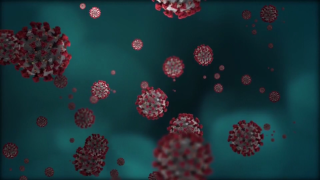 The state's COVID-19 test positivity rate remains below 1% Monday as other COVID-19 metrics continue to head down, a positive trend the governor attributed to a high vaccination rate.
Of 42,774 new tests reported Monday 386 came back positive, a test positivity rate of .9%. There are 127 people currently hospitalized with the virus, down 13 from Friday. Seven new deaths were reported, bringing the death toll to 8,219.
Gov. Ned Lamont reported Monday that more than 1.7 million people have been fully vaccinated in the state.
The state is offering incentives for people to get vaccinated this summer. For more information, click here.
HEALTH CARE COSTS
Lamont said Monday that the state will continue a focus on health care costs.
American Rescue Plan funding will support reducing costs for Access Health CT. There will be lower premiums available for people buying their own coverage.
The state is always looking at legislation to reduce prescription drug costs and how to address health disparities. Some of those points of focus include:
universal home visiting
community health workers
mental & behavioral health
reducing unintended pregnancies
support for local health departments
quality child care
improved data systems
Stories from NBCLX
LX, or Local X stands, for the exponential possibilities of storytelling in our communities.