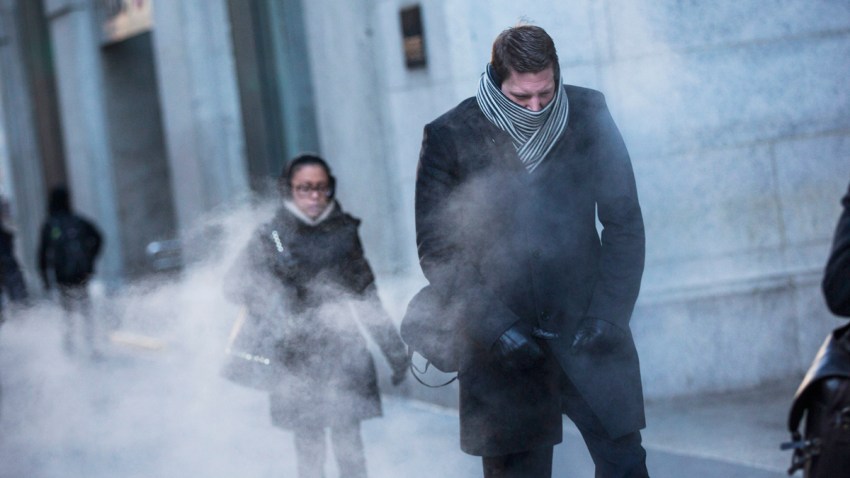 As the temperatures plunge, Gov. Dannel Malloy has activated the state's severe cold weather protocol from today through Saturday.
"We must continue to protect the most vulnerable during these severe cold weather outbreaks," Malloy said in a statement. "I urge anyone in need of shelter to call 2-1-1 and encourage local communities to consider opening warming centers or other facilities to assist people in need."
The high for today will be in the low 20s and dip down to around 12 degrees tonight. Expect a cold morning Thursday, with lows -5 and 5 degrees and wind chills as low as -25.
Wind chill watches have been issued for Hartford, Litchfield, Tolland and Windham counties from Wednesday evening through Thursday morning.
By activating the protocol, the Department of Emergency Services and Public Protection, the Department of Social Services, the Department of Mental Health and Addiction Services and the Department of Housing are directed to coordinate with 211 and the state network of shelters.
This also activates the DESPP's Division of Emergency Management and Homeland Security WebEOC communications network, an online system that allows local, regional and state emergency management officials and first responders to share up-to-date information about a variety of situations and conditions, monitor capacity at shelters across the state and allow 211 to act as a clearinghouse to assist in finding shelter space for those who need it.