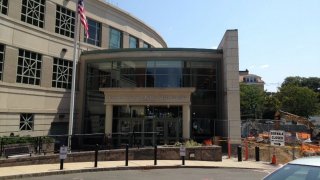 Investigators have identified the Greenwich woman who died after a single-car crash on Lake Avenue on Tuesday night.
Greenwich police said 52-year-old Serena Bechtel was driving north on Lake Avenue when her 2013 Chevy Suburban went off the road between Round Hill Road and Parsonage Road and struck a stone wall and tree.
Bechtel was pronounced dead at the scene, police said.
The investigate for the crash is ongoing.
Greenwich Police are asking anyone who witnessed the crash to call Officer Roger Drenth of the Department's Traffic Section at (203) 622–8014.