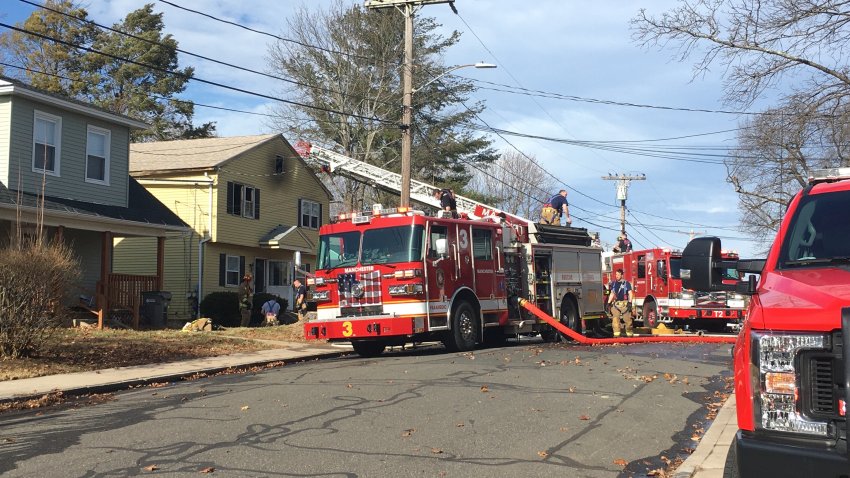 Five people are displaced after a house fire in Manchester on Saturday.
Firefighters received a 911 call reporting a bird's nest burning next to the gutter on the side of the home on Norman Street around 10:50 a.m.
Investigators said they believe a metal gutter came loose in the high wind gusts and made contact with power lines from the street.
The electrified gutter then set fire to some combustible debris in or near the gutter at the back of the home. The fire then traveled into the attic, where it spread rapidly, according to fire officials.
All five people who were home at the time of the fire were able to safely evacuate without injury, firefighters added. There were no pets in the home.
The house has been deemed uninhabitable by the local building department until repairs can be made, fire officials said.
The American Red Cross and Manchester Human Services are helping those who are affected.
There were no reports of injuries.