Irma remains a powerful hurricane in the Atlantic Ocean this evening and there is no real change to the forecast thinking tonight.
As I talked about last night hurricanes located where Irma is now frequently curve out to sea harmlessly. About 90 percent of them do. It does look like Irma will be different. The only thing we can say right now is that Irma has an unusually high risk of impacting the United States compared to typical storms in the same spot.
The reason is a big, sprawling blocking high to the north of Irma from Bermuda stretching all the way east toward Europe. This high will effectively prevent Irma from turning north. Both the GFS and European computer models have this feature and agree a curve out to sea is unlikely in the next week.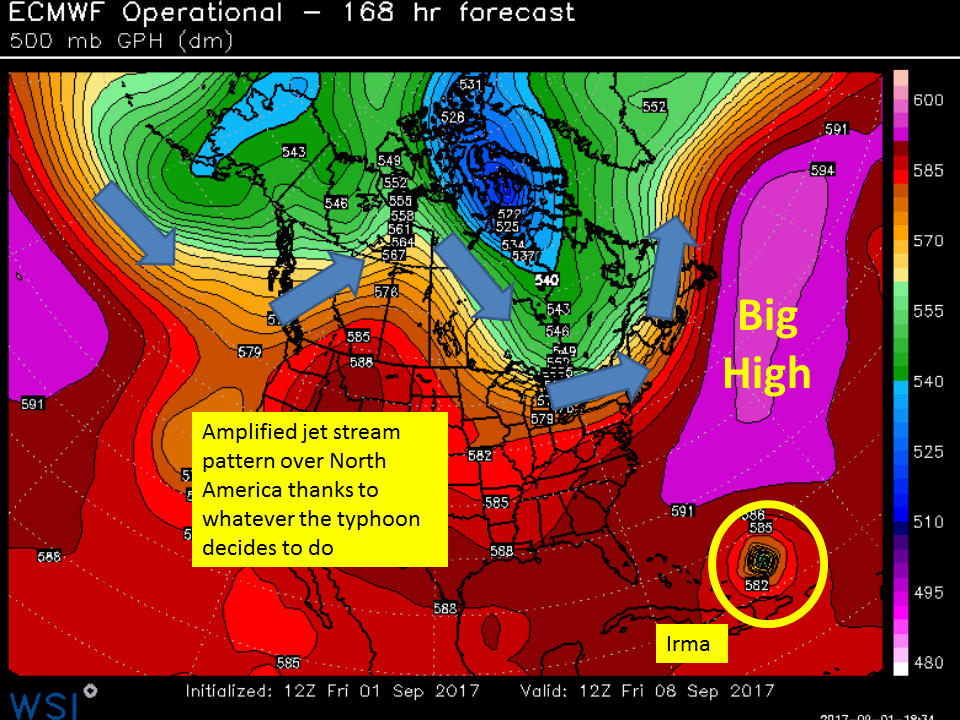 Beyond that the forecast is very uncertain as any hurricane forecast is in the 7-10 day range. In fact a typhoon off the coast of Japan is one of the key ingredients in figuring out where the heck Irma is going.
Typhoon Sanvu is racing northeast in the open Pacific Ocean and like so many recurving typhoons it will have big impact on the downstream weather pattern. Sanvu will dramatically alter the jet stream flow over the North Pacific in the next 5 days and this will force the jet stream to buckle over North America. Everything is connected!
Where, when, and how Typhoon Sanvu shakes up the jet stream pattern will dictate how close Irma gets to the United States and which parts of the east coast are most at risk.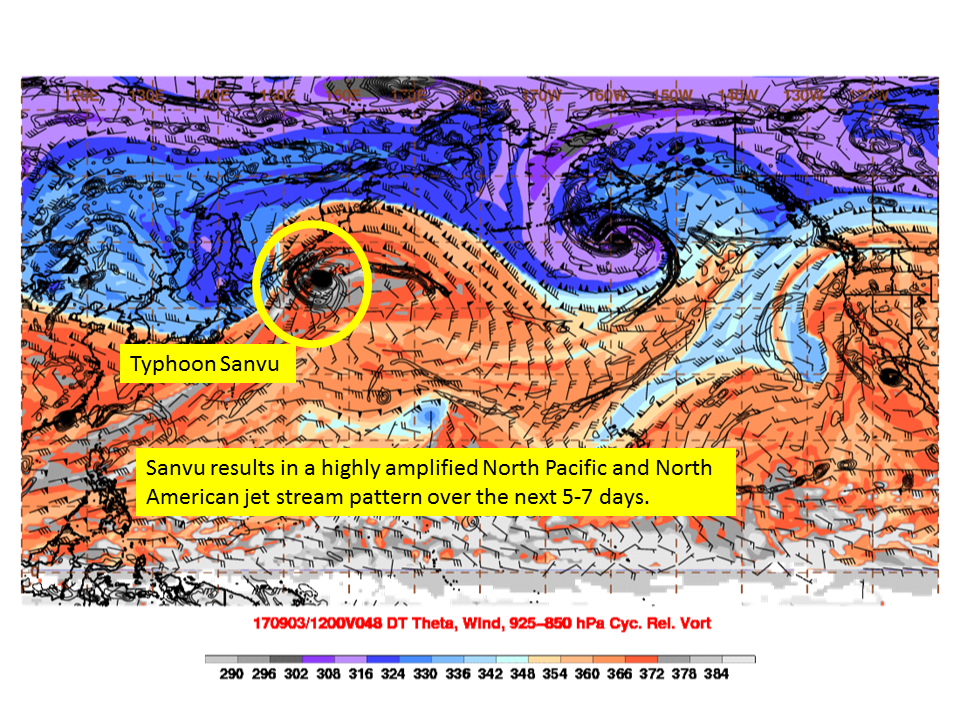 The evolution of the jet stream pattern is key to figuring out whether Irma is able to scoot out to sea or if Irma is able to continue her course toward the United States. The GFS Ensembles are in remarkably good agreement for 8 or 9 days out with an east coast threat which makes sense given the setup. The European ensembles (not pictured) are more dispersed and do show a cluster of solutions that are harmlessly out to sea - let's hope this cluster is the one to verify!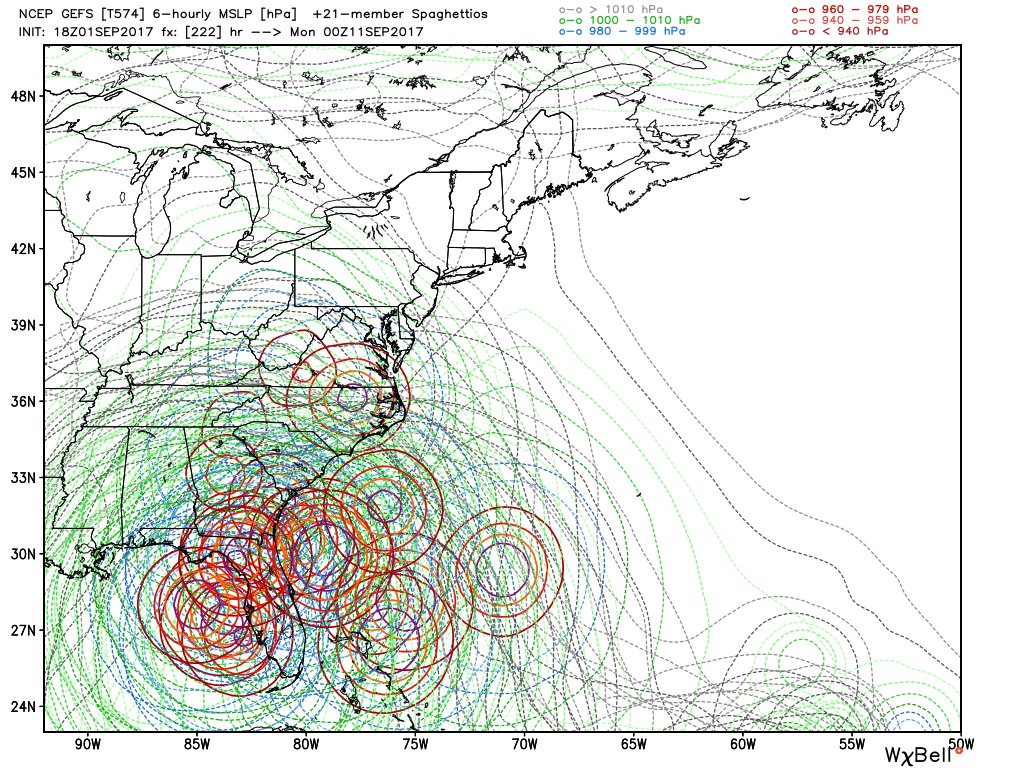 Enjoy your Labor Day weekend. By Monday we'll know if this is something we should worry about or not.