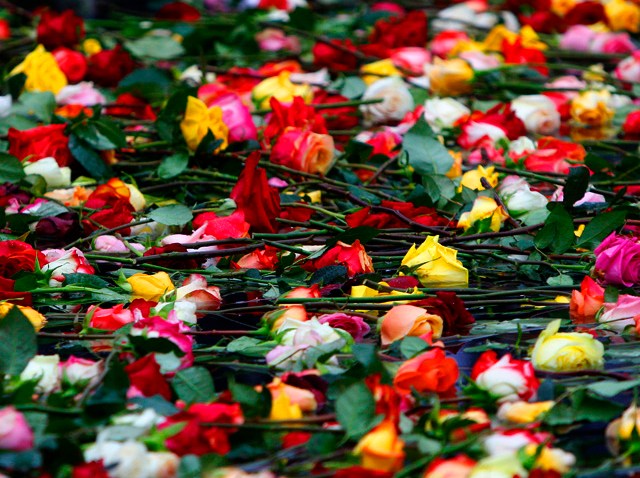 A battle is brewing in Kent over whether a Sept. 11 memorial will say a fallen resident was "Murdered by Moslem extremists," and Fox News commentator Bill O'Reilly is getting involved.
Peter Gadiel lost his son James when planes struck the World Trade Center on Sept. 11, 2001. He has asked for a memorial planned in the town to be inscribed with the phrase that has divided the town and gotten national attention, the Waterbury Republican-American reports.
Kent resident Catherine Posselt Bachrach led a citizens' appeal to reject the wording, the Republican-American reports, and town officials agreed with her.
First Selectman Ruth Epstein told the the Torrington Register Citizen that the inscription would be racially insensitive and not appropriate for a monument paid for with taxpayer dollars.
"I feel it was such a catastrophic episode for the United States, and we lost one of our own, that it is a good idea to memorialize James. But we could not condone that wording for anything on public land," she told the Register Citizen.
O'Reilly got wind of the debate and openly supported Gadiel's campaign to inscribe it that way, the Republican-American reports.
So, while he was on the air, O'Reilly criticized the town for being overly concerned about political correctness and he threatened to bring his show to Kent to support of Gadiel's request if the town would not submit, the Register Citizen reports.
Soon, the Kent Town Hall was flooded with at least 150 e-mails and phone calls from people across the country, overwhelmingly in support of Gadiel.
Here is the inscription that Peter Gadiel told the Republican American he wants on the memorial to his son:
James Gadiel
February 3, 1978
A gentleman and a gentle man
Lifelong resident of Kent
Murdered by Moslem extremists
September 11, 2001
James Gadiel worked as an assistant trader at Cantor Fitzgerald on the 103rd floor of the North Tower when the World Trade Center was attacked, the Litchfield County Times reported. He was 23.