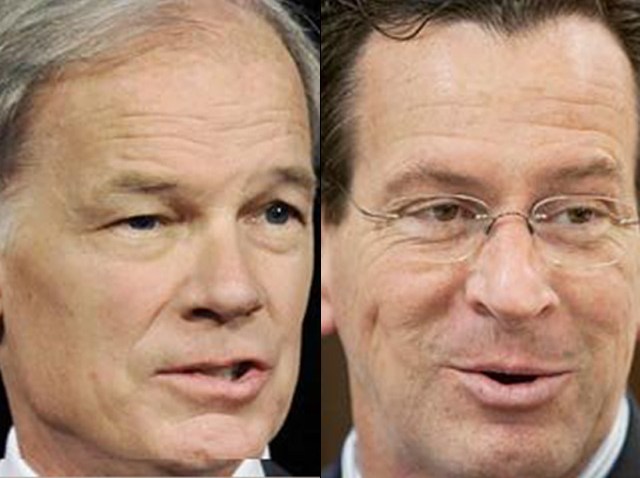 Tonight, Democrat Dan Malloy Republican Tom Foley will face off in their last television debate before the election on Tuesday.
They will be taking questions from NBC Connecticut's Chief Political Correspondent Tom Monahan and News Anchor Lisa Carberg, as well as from viewers who e-mailed in questions.
Malloy maintains a slight lead with 5 percentage points, according to the Quinnipiac poll released on Tuesday morning.
"About one-in-five voters still don't know enough about either one," said Douglas Schwartz, director of the Quinnipiac University Poll. "Some people are going to wait until the very end to tune in."
The debate begins at 7 p.m. You can watch it on TV or online here.
The candidates are scheduled to debate on Friday at the NAACP convention in Stamford.
Follow us on Twitter @NBCConnecticut, on Facebook, and sign up for breaking news SMS alerts on your phone by texting "CTBREAKING" to 622669.