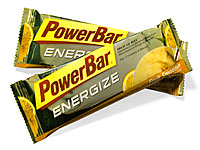 A UConn linebacker's decision to steal a PowerBar from a campus bookstore last month led to probation rather than the promised "power to push."
Mike Osiecki, a freshman from Seymour who enrolled in January, was granted accelerated rehabilitation on Monday, more than a month after the April 5 incident of the disappearing energy bar.
Accelerated rehabilitation is for first-time offenders. Should he finish the 50 hours of community service and remain out of trouble for a year, his criminal record would be wiped clean.
Osiecki was charged with sixth-degree larceny, a misdemeanor and held out of several spring practices following his arrest, but athletic department spokesman Mike Enright says he had not been suspended from the team.
Copyright AP - Associated Press