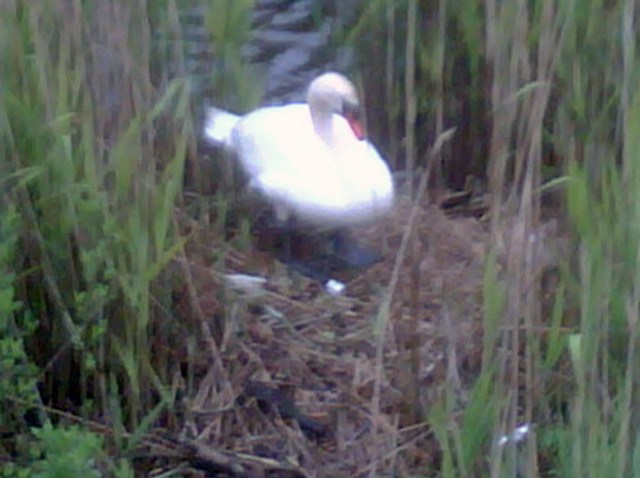 A male swan guards the empty nest he and his mate shared on Long Cove in Gales Ferry. Yesterday, authorities removed the female swan's body and three eggs that did not survive a cold night.
"I looked down from my porch yesterday morning and I could see the female swan's body," Sue Billing said. "It's so sad."
On Monday night, Billing saw a "teenager" throw a rock at the swan from a nearby road.
On Tuesday, she found the swan's body. Around her body, someone had set three eggs. They did not make it through the cold night without the warmth of the mother swan.
Ledyard's animal control officer removed the body and the eggs.
"I've been told by the DEP swans mate for life," said Billing, "so I guess the male swan will be around here for years, all alone."
Authorities want to hear from anyone who knows anything about what happened to the female swan.