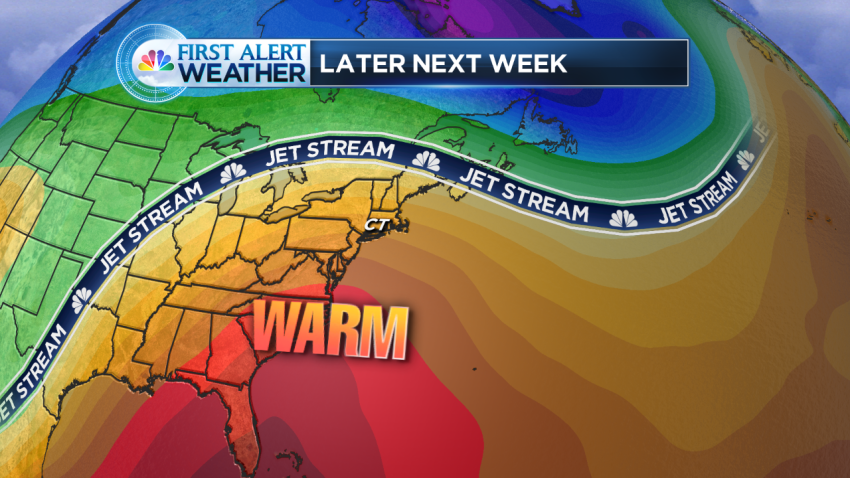 Temperatures will likely be well above average come the second half of next week, soaring well into the 60s.
Average temperatures are in the middle and upper 40s, with records being in the 70s.
Several days of 60-degree temperatures are possible, with a spike into the 70s not out of the question.
One possible fly in the oinment is a high pressure system to the north. A high in that position would send a backdoor cold front into New England and thus result in suppressed temperatures.
Meteorological winter concluded this past Monday. It tied the record for warmest winter both inland and at the shoreline.
Stay with the First Alert weather team for updates.