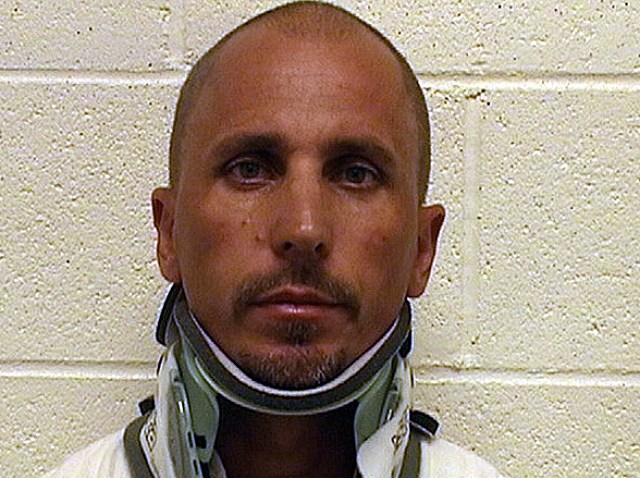 "Dakota," a 2-year-old mastiff/boxer mix, has been hit in the head with a mallet, shot, suspended by a collar and been the victim of crude surgery, according to Torrington Police.
On May 29, police started investigating a report of animal cruelty and have arrested Jeffrey Dunlap, 46.
The Litchfield man, who previously lived in Torrington, is accused of hitting the dog in the head with a wooden mallet, several times, in February, Torrington police said.
Dunlap told a vet that Dakota got loose and "must have been hit by a car," police said, but the vet said the injury was caused by blunt force trauma that did not fit Dunlap's story.
As police investigated and spoke with veterinarians, other allegations surfaced, including a March 2010 incident in which Dunlap is accused of putting a choke collar on Dakota, lifting him in the air and causing the dog to go limp.
Police also said that Dunlap shot the dog with a pellet gun, on two separate occasions in January or February 2010, and then held the dog down and used a knife to remove pellets from the dog's neck and genital areas.
Dakota saw a veterinarian in May when Dunlap brought him to the Connecticut Humane Society after being arrested on domestic violence charges in May because he could not take the dog with him into his new residence, police said.
Dunlap turned himself in to Torrington Police on June 30 and was charged with four counts of cruelty to animals.