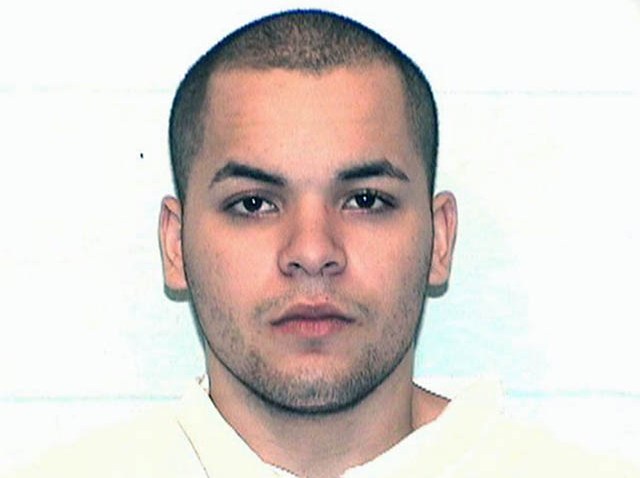 Marcos Mercado Jr., 23, was sentenced to 70 years in prison for killing another man after a sexual encounter they two arranged in an online chat room, the Hartford Courant reports.
Police say Mercado, of New Britain, shot Thomas Szadkowski, 41, in the face, poured laundry detergent on him and set him on fire on Christmas Eve in 2007 after having oral sex at Szadkowski's home in Southington.
Police say Mercado told them he was disgusted by the encounter and shot Szadkowski with an assault rifle.
He later recanted his confession and testified that he had never met Szadkowski.
In a report published in March, the Hartford Courant reported that Mercado told police that Szadkowski's house smelled like dogs and he felt like "throwing up" while engaging in oral sex.
Jurors were shown a video in which Mercado told police he was "freaked out" by gay porn and felt unsettled by Szadkowski's advances, the Courant reports,
A jury convicted Mercado in April of murder, felony murder and robbery. He was sentenced on Monday in New Britain Superior Court.
Copyright AP - Associated Press