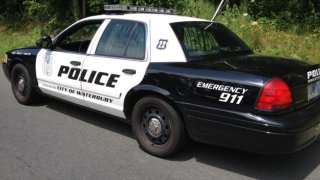 Police are investigating after a man was found dead in a car in the parking lot of a mall in Waterbury on Saturday.
Officers said they were called to the Brass Mill Center mall parking lot on Union Street around 9:30 a.m. after getting a report of an unresponsive man.
A passerby saw a person sitting in the car, who appeared unresponsive and called 911, authorities added.
The unresponsive man in the driver's seat of the car was later pronounced dead, police added. Police have not released his identity, but said he was 35 years old.
The man was transported to the Office of the Chief Medical Examiner. The manner and cause of death is pending an autopsy, police said.
The investigation is ongoing.