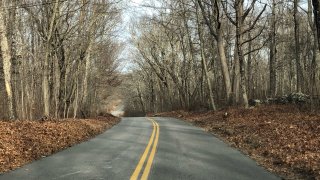 A man who was struck by a falling tree in Colchester over the weekend has died, according to state police.
State police said troopers responded to Clark Road just after 12:31 p.m. Saturday after receiving a report of a medical incident and they found 52-year-old Jody Fellows unresponsive in the woods behind the residence.
State police said Fellows and his brother were cutting down trees when a falling tree struck him.
The medical examiner responded to the scene.
The first selectman's office put out a statement regarding the incident, calling it a tragedy.