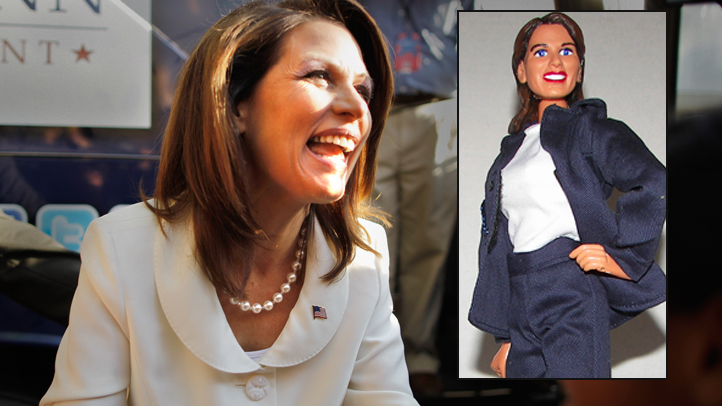 Republicans have never looked so good. So says a Connecticut company known for creating dolls to capitalize on the latest political craze.
HeroBuilders.com, which already has a Sarah Palin doll, has added a new Michele Bachmann doll to its lineup.
But the Oxford-based company is not stopping there. There is also a doll for South Dakota congresswoman Kristi Noem, and arriving next week will be versions of Nikki Haley, Kelly Ayotte and Florida congresswoman Sandy Adams.
The web site offers buyers the chance to build their own "Republican Lady" by choosing outfits for the dolls, including skirt suits in red, white or blue, a pants suit or the more risque X-Raider outfit and school girl outfit. There are also a number of accessories to choose from, including a pearl necklace, gold chain, earrings, and even a Blackberry.
The dolls are selling for $39.95.
HeroBuilders.com is the same company responsible for the Seal Team 6 Obama doll released just after the death of Osama bin Laden and the Anthony Weiner doll.