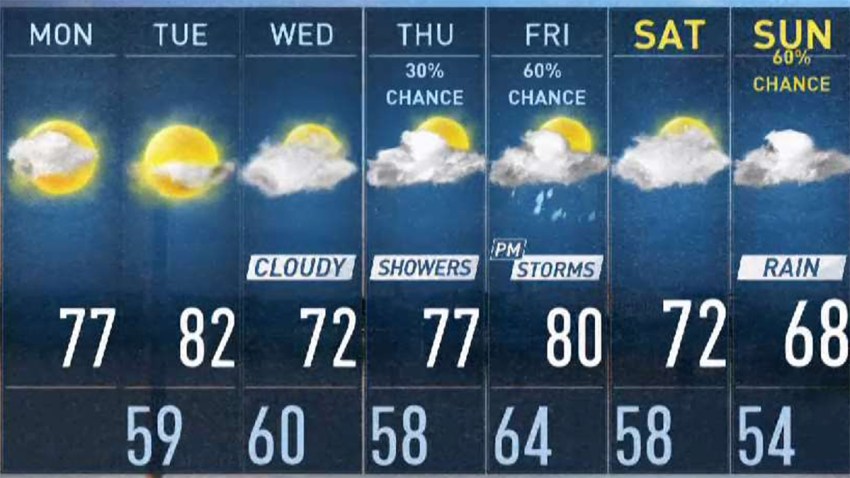 The heat continues, with highs expected to hit between 85 and 95 degrees today, and Norwich Public Utilities has issued a power alert for this afternoon.
The power alert is in effect from 1 p.m. to 5 p.m. on Monday and the power company is asking residents and business owners to use electricity wisely this afternoon and evening.
They said a decrease in the demand for electricity will minimize the overall stress and strain on NPU's electrical infrastructure during the heat wave.
They also said it will help with pricing in the future.
A portion of NPU's annual costs for electricity is based on peak demand days, which are the days of the year where the most electricity is used.
"We understand that this week's extreme weather will be a challenge, but it is important for our customers to be aware of how they are using electricity today and this week," John Bilda, general manager for Norwich Public Utilities, said in a statement. "We are also asking folks to check on their neighbors, particularly the elderly or infirm, as long as this unusually warm weather persists."
Consider waiting until after 6 p.m. to use major appliances like a dishwasher or clothes dryer.
Minimize the use of appliances or devices that generate heat before 6 p.m. – computers, curling irons and hair dryers, stereos and televisions can all add to the heat in your home.
Avoid using the oven to cook and consider using a stove, microwave or grilling outside.
Install energy-efficient lighting that runs much cooler than traditional lighting. Only about 10 to 15 percent of the electricity that incandescent lights use results in light – the rest is turned to heat.
Keep the sun out by installing window coverings to minimize the heat coming into a home.