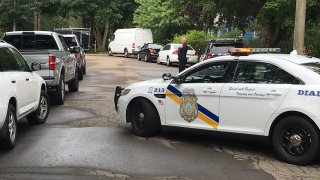 Police and SWAT responded to Salem Road in Madison after a domestic incident on Thursday.
Police said the incident started around 2 a.m. after a 46-year-old man got into a dispute with his parents, who said their son had threatened them. Neighbors in the area were advised by police to shelter in place.
The parents left the house and the son locked himself in his room, according to police. Police said he has registered firearms.
The man was removed from the home around 10:30 a.m., police said. He was checked out by EMS personnel on the scene and taken into custody.
Police said they expected the man would face charges "due to the underlying domestic dispute."