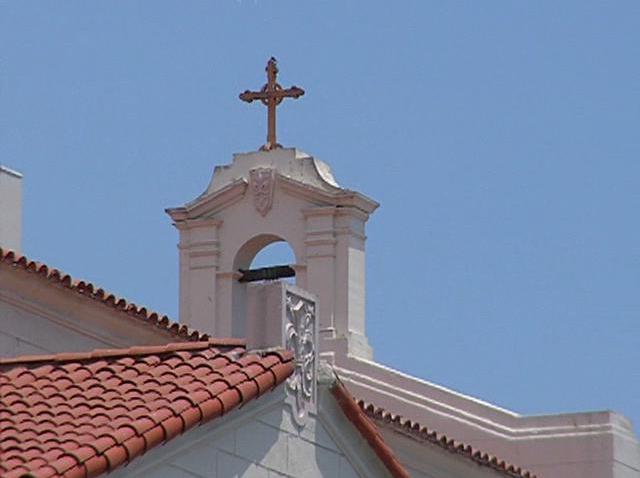 New Haven residents are concerned that their historic Sacred Heart Church will soon be nothing more than a pile of rubble.

Last September Sacred Heart's parishioners were forced to move to St. Anthony Church. Since then the 1851 building has been for sale- but there are no buyers yet, the New Haven Register reports.
.
Instead, the church's altar, organ and Stations of the Cross have all been sold to a New Jersey company that will sell or give them to other Catholic churches, the Register reports.

But the broken pews people recently saw being thrown into a trash bin have neighbors worried.

"I think that when the Archdiocese took the pews down I think it was their way of saying we don't want another church here because we don't want anyone to compete," Alderwoman Dolores Colon, D-6 told the newspaper.

Roman Catholic Archdiocese of Hartford spokesman, the Rev. John Gatzak, insists that that is not the case and that the "Church is being preserved so it can be sold."

The church is one of five buildings in the Trowbridge Renaissance complex, including the former rectory and convent, the original Sacred Heart School and a garage.
Gatzak told the Register that the archdiocese hopes to sell the property for $2.5 million to another church, the city or a nonprofit organization.

But the growing trend in Catholic church closings has parishioners scared a new parking lot is all the town will receive if the church is destroyed.

"When you see something that's truly beautiful and has been well loved by the community threatened, it's really soul-destroying," Colon told the newspaper.

According to the New Haven Register, John Farrell, president of Trowbridge Renaissance, is talking to attorneys to protect the church and the neighborhood's interest.

"The poor minority neighborhoods have always been left out," Helen Martin-Dawson, treasurer of Trowbridge Renaissance, told the newspaper. "We fought for everything we had in our community and when we got it we fought to keep it."

"It is a historical neighborhood," said Farrell, "We believe we do have rights in this process."