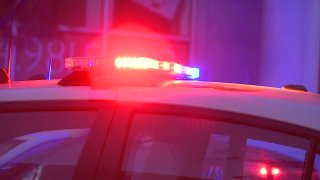 A 26-year-old Waterbury man has died after a crash in Stratford on Thursday afternoon.
Police said the driver of a Honda coming off Interstate 95 South at exit 31 at 1:30 p.m. crashed into a Ford pickup driven by Jason Fonseca-Kennedy, 26, of Waterbury, who was on South Avenue, and the pickup rolled over.
Fonseca-Kennedy died Monday from injuries sustained in a call, police said.
The other driver was treated for injuries he sustained in the crash.
Police are investigating and said charges are expected.