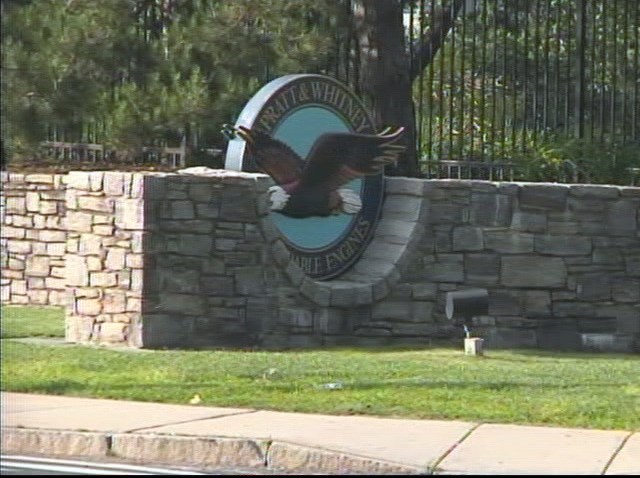 Officials from Pratt & Whitney have told union workers that the company will be eliminating 129 hourly jobs at the Cheshire Engine Center, union officials said.
The company attributed the cuts to a reductions in work performed at the Cheshire facility.
"The reduction is in full compliance with the current collective bargaining agreement and the court's ruling," company officials said in a statement released on Thursday. You can read more on the court ruling here.
Local union officials said the machinists union has questions about the planned job cuts and that hourly employees have been working 10 hours a day, instead of the normal eight-hour shift, and have been asked to come in on Saturdays as well. Some people have also been asked to work on Sundays, officials from IAM District 26 said in a statement released on Thursday.
Union officials said there are openings in Middletown and East Hartford, so some employees could transfer to those locations. Employees could also opt for voluntary separation, based on seniority through Aug. 26.
Any layoffs would happen on the Friday after Labor Day.
"If the company acts reasonably, we can avoid any permanent layoffs at this time. Cheshire workers continue to work hard and deliver record profits. This is no way to reward their remarkable efforts under difficult circumstances," Jim Parent, assistant directing business representative and chief union negotiator at UTC, said.
"We are prepared to defend our rights, and our members' jobs, by whatever means are possible. If that means going back to court, we'll be there. We know that it will definitely mean being ready to fight in the contract negotiations coming up," Everett Corey, directing business representative of IAM District 26, said in a statement.
Employees learned about the cuts through an e-mail they received Thursday morning.
"I think it's wrong," said Greg Klimek an employee of 32 years. "This is a plant that has delivered time and time again."
"I am extremely disappointed that Pratt & Whitney is eliminating 129 jobs at its Cheshire facility," Congresswoman Rosa DeLauro said in a statement. "Last year, I joined the rest of the delegation in fighting to prevent the closing of the plant, and was pleased when two judges reaffirmed that Pratt did not negotiate in good faith to prevent the shipping of these critical jobs out of Connecticut. Particularly in light of both these court decisions and such challenging economic times, it is very troubling to see Pratt layoff these high-skilled workers."
Some employees believe it's only a matter of time before the plant closes for good.
"We knew it was going to happen," said employee Rudy Vogel. "They don't want us here."