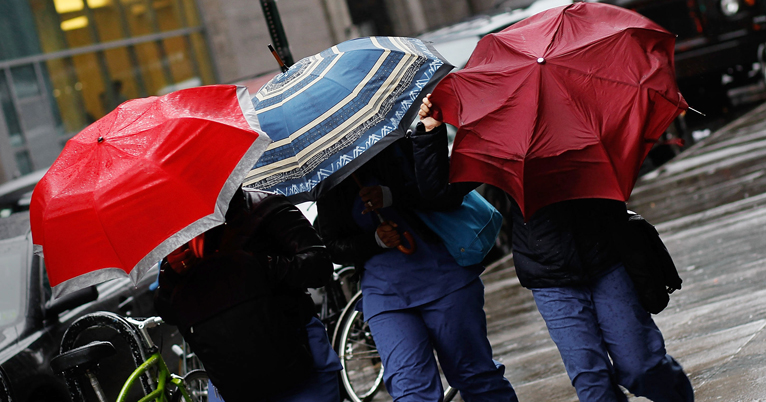 Another rainstorm is expected to roll through Connecticut.
This storm, on the heels of the Sunday to Monday soaking rain, will create more water woes for many residents in western parts of the state.
Today is a tricky rain forecast. Mostly light rain will move into the state today, but the most meaningful, possible flood-producing rain will only make it to western Connecticut.
Drizzle and lighter rain will move into eastern Connecticut.
Rainfall through 7 p.m. on Thursday might top half an inch in Danbury and less than a tenth of an inch from Hartford to Putnam.
Tonight into Friday morning, an area of very heavy rain, and possibly thunder, will race from west to east and produce some more flooding of rivers and streams as it moves by.
There is less snow to melt once you leave the higher terrain of northern Connecticut, so flooding should not be as bad as it was on Monday, but the rivers are so swollen that some flooding is likely to reform and basements might get wet all over again for many.
The biggest threat will be along the Housatonic River and near its tributaries in western Connecticut.
After this storm, the weather mellows out a bit into the middle of next week, with seasonable high temperatures.