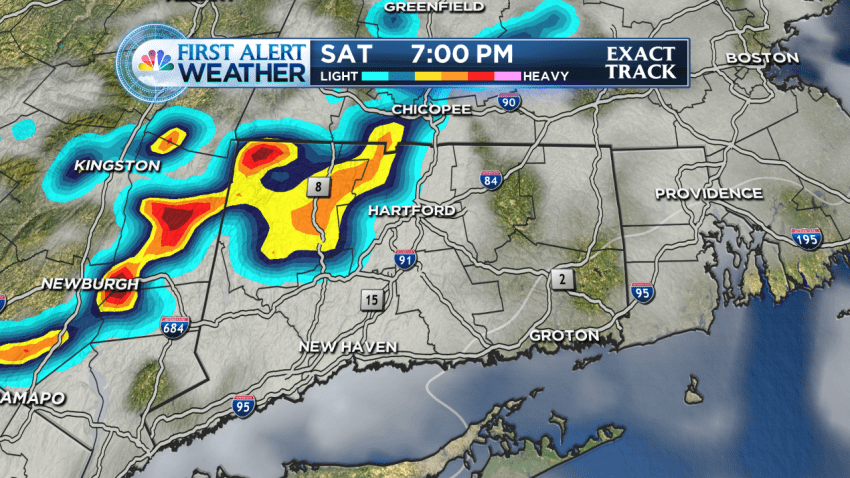 A few rain showers are expected early today followed by possible thunderstorms this afternoon.
Fairfield and New Haven counties can expect showers earlier in the day.
This afternoon, there is a risk for thunderstorms, mainly in the northern and western parts of the state.
The storms are expected around dinner time, winding down as the night goes on.
The storms come before what could be the start of a heat wave this week. Temperatures are expected to be in the 90's for the next few days accompanied by high humidity.