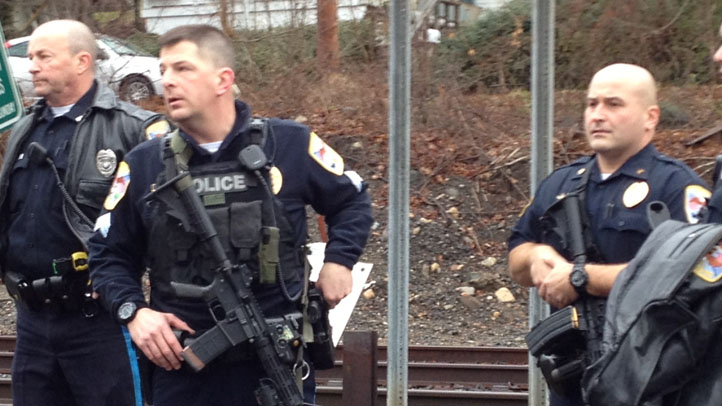 All public schools in Ridgefield are Redding were on lockdown because of a suspicious person in the Branchville Train Station area.
Ridgefield Supt. Deborah Low sent out an alert on Monday morning and Lt. Paul Vance said during his news conference about the investigation into the shooting at Sandy Hook Elementary School in Newtown that someone may in fact be armed and that police have been deployed.
The lockdown in Ridgefield was all clear as of 11:15 a.m. and no dangerous activity was discovered, according to the school.
Branchville Elementary school buses were diverted to East Ridge Middle School and BES students were in the auditorium, according to the school.
Branchville students are now taking buses from East Ridge back to Branchville. As planned for today, a police presence remains at each school.
State troopers searched one man and let him go. They are continuing to search.
The lockdown for Redding schools was lifted at 10 a.m.