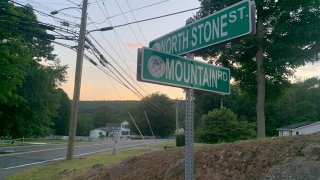 Police in Suffield said a road will be closed for awhile as they investigate a car crash that resulted in significant injuries.
Officials said the crash happened at the intersection of Mountain Road and North/South Stone Street.
The area will be closed to drivers as authorities conduct a "lengthy investigation."
A person has significant injuries as a result of the crash. It's unknown how they're doing at this time.
Drivers are being asked to take alternate routes. No additional information was immediately available.