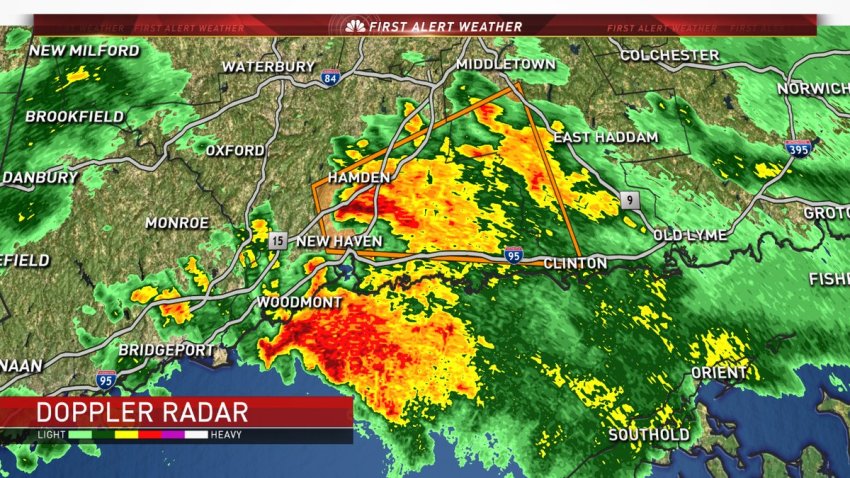 More storms are possible in the coming days, on the heels of a weak tornado in North Haven today.
A storm over Long Island Sound was capable of producing a water spout earlier this afternoon.
It will be warm tonight with a few showers as temperatures fall back into the 70s.
An approaching cold front will stall at times to the north and west of Connecticut, meaning a southwesterly flow will continue to pump in humidity mid- and late-week.
That humidity, coupled with temperatures in the middle 90s, will provide fuel for scattered storms on Thursday, Friday and Saturday.
It will not rain the whole time on those days.
Sunday could turn quite wet late in the day as an area of low pressure moves overhead.
The chance for storms continues next week through Thursday, so a very active pattern is ahead.
The humidity will start to drop off by Tuesday.