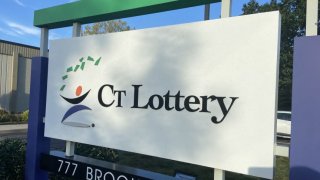 Not having any luck winning the recent Mega Millions or Powerball jackpots? Maybe it's time you try your luck with a scratch off ticket.
In fact, CT Lottery officials say one lucky man walked away with $3.3 million off a $150,000 A Year For Life! scratch off ticket.
The winner, an Ellington resident, cashed in his winning ticket this past Thursday. CT Lottery officials noted that the winning ticket had been purchased at the Fas Mart on Main Street in Ellington.
The Ellington resident would still net about $2 million after taxes.