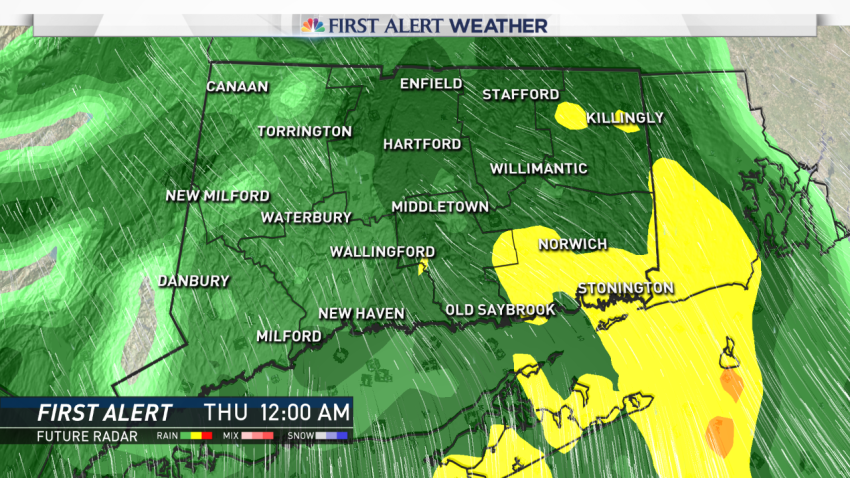 After nearly a quarter inch of rain Wednesday morning, another round of rain is expected tonight.
High temperatures will be in the lower 50s on Wednesday, which is more than 15 degrees above average.
The rain will mostly be centered on the night, not during the day.
Thursday and Friday will be mostly cloudy, and each day features at least a small chance for a rain shower.
Yet another storm approaches Saturday night. High pressure will be in prime position for that system to be snow, but it shouldn't be a "blockbuster" storm.
So, when does winter return, consistently?
Even next week, models are showing a very unfavorable pattern for big snowstorms in Connecticut.
Rain showers are possible Tuesday, Wednesday and Thursday. Highs will be in the lower 40s.