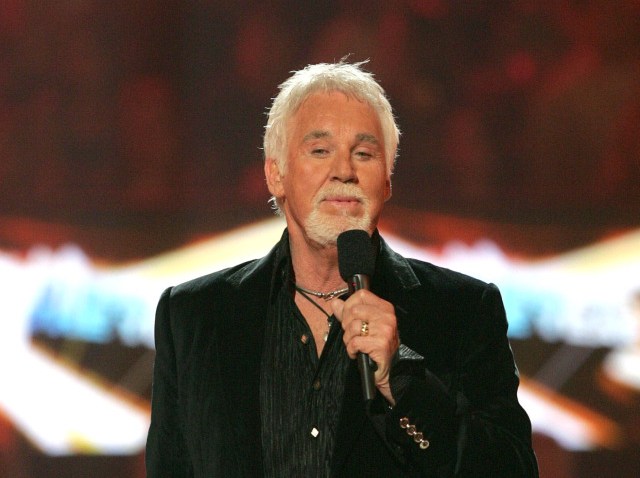 Through the years Kenny Rogers has learned a lot, and it includes more than just knowing when to hold 'em and when to fold 'em.
Rogers defines the term superstar when it comes to country music, but his success expands outside the genre. It's common now for country music stars to cross over onto the pop charts, but Rogers was one of the pioneers.
Dozens of stars will turn out at Foxwoods MGM Grand Saturday to celebrate "The Gambler's" career.
Kenny Rogers: The First 50 Years
, a concert this Saturday, will feature six decades worth of hits from Rogers' collection. Also taking the stage will be Dolly Parton, Lionel Richie, Wynonna Judd, Alison Krauss, Tim McGraw, Chris Isaak, Darius Rucker, Smokey Robinson, the Oak Ridge Boys, Sheena Easton, and Billy Dean. The show is sold out but will air as a television special.
"When this was first proposed to me as a 50-year celebration, something about that sounded final, and I didn't want that, so I suggested we call it 'The First 50 Years,'" Rogers said, according to the show's website. "I will tell you this, the first 50 years TV show is gonna be awesome – the next 50 years TV show is gonna be a bitch."
Rogers' musical career started at age 19 when he recorded "That Crazy Feeling." Sine then he's charted more than 70 hit singles and is one of a handful of artists to sell 125 million albums.
The show at the MGM Grand theater will feature 42 songs, some solo, some duets. Along with the music, artists will share stories about Rogers and his music, some good, some bad like the 1960's psychedelic experiment "Just Dropped In (To See What Condition My Condition Was In)."
An official air date for the television special has not yet been announced, but keeping checking with the show's official website for details.