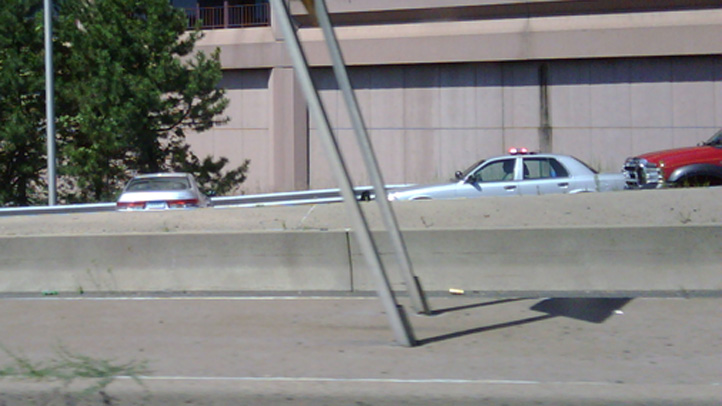 State police are searching for the person who fled from a crash on Interstate 91 in Hartford on Friday morning.
The crash happened on Interstate 91 southbound at exit 28. A silver car struck a UPS truck and the driver of the car fled.
The person was last see near the Science Center in downtown Hartford, but troopers were not able to track down the driver.