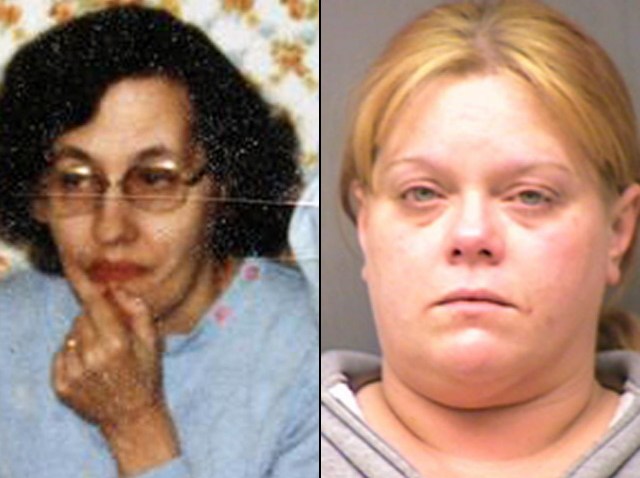 Tensions spilled over outside Norwich Superior Court on Monday after a mother of three was officially charged in a murder that occurred 17 years ago.
Irene Reynolds, 38, of Baltic, is accused of brutally beating and strangling her adoptive mother, Bertha Reynolds, in July 1993.
Her husband, Joel Outlaw, says there's no way that happened.
Fighting back tears. he spoke to reporters after the court proceeding and begged for the "real killer" to come forward.
But, when the victim's nephew shouted "What about Bertha?," it led to a tense, angry exchange that only ended when friends of the husband encouraged him to "think about the kids," and he left.
Irene Reynolds was convicted of third-degree larceny in 1994 but has had no trouble with the law since and works at the Norwich Bulletin.
Details of what evidence prosecutors have are unclear because the arrest warrant remains sealed.
Reynolds remains jailed on $2 million bond and will be back in court on May 24.