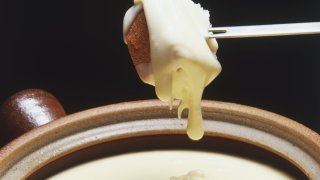 A popular restaurant is closing its only location in Connecticut after nearly 20 years in business.
Fondue restaurant The Melting Pot closed its doors in Darien Wednesday until further notice.
In a Facebook post, the restaurant said they weren't able to come to an agreement on a lease renewal.
"It has been an honor and privilege to have served the Fairfield County community for almost 18 years and be a part of fondue celebrations since 2005," the restaurant said.
The Melting Pot says they hope to reopen their Connecticut restaurant at another location in the future.
The closest locations are now in Westwood, New Jersey, and White Plains, New York. You can see a full list of locations here.