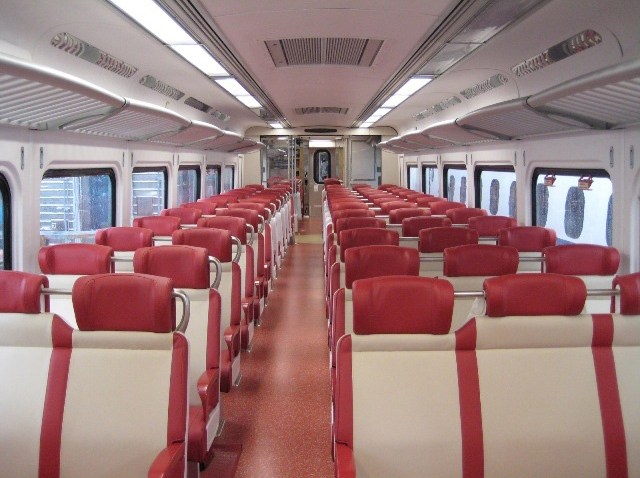 In December, Metro-North commuters could beriding in brand news train cars and those new cars are being revealed on Monday during a test drive between New Haven and New York.

This was the first test run for Metro-North's M-8 cars, which will replace a 35-year old fleet.
"Five years ago I laid out a vision for remaking Connecticut's commuter rail system," Gov. M. Jodi Rell said before the on-board testing began. "The centerpiece of that proposal was a new fleet of rail cars for Metro-North's New Haven Line – one of the busiest commuter lines in the world. Since the first M-8s arrived last Christmas, much has been done to ready these cars for New Haven Line service. For commuters, the wait is nearly over."
The state has received 22 M-8s, which are being tested in the New Haven Rail Yard as well as on runs between New Haven and New York, and plans to order 342 units.

The new cars have higher seat backs, larger windows, improved lighting, automated announcements and signage and 110-volt outlets throughout the cars to plug in smart phones or laptop.
The M-8 cars are being paid for in part by a rate hike for riders. A 1.25 percent increase goes into effect in mid-2011. There will be a 1 percent hike each year after for the next six years.
The state also secured bonds in 2006 to assist in paying for upgrades to 300 new cars will to replace a 35-year old fleet.
The first round of M-8 cars should be in service sometime in December. The rest will roll out on a monthly basis.