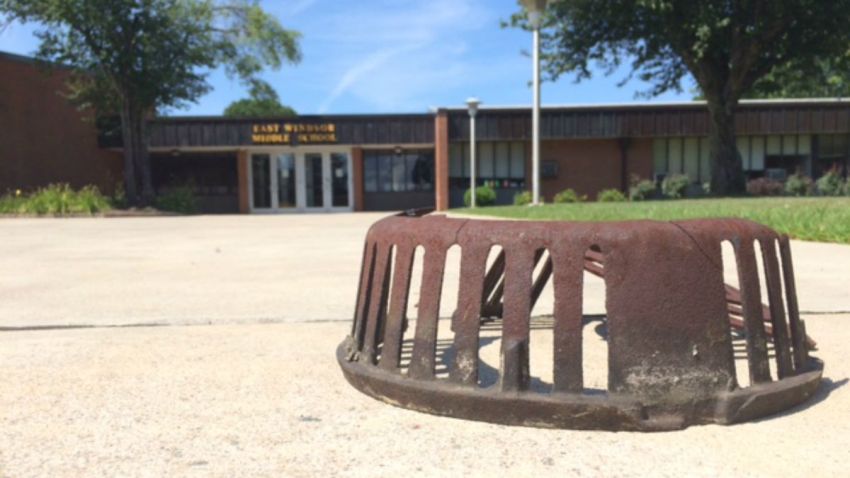 East Windsor police have arrested a teen accused of breaking into East Windsor Middle School early Friday morning and causing damage and they are looking for two other people seen fleeing from the school.
Police responded to a burglary alarm at East Windsor Middle School at 1:20 a.m. and heard voices and footsteps coming from inside the school.
Soon after, police two males running and one on a bicycle, heading west toward the woods, so they chased after them and apprehending one person.
Connecticut State Police also responded and brought a K9 in an attempt to track the other two people, but they did not catch up with them.
Police said the three people had climbed onto the school roof and threw 27 metal drain covers off of it, onto the ground, and damaged them. Then they got into the school and damaged equipment, police said.
Police identified Caleb Newburry, 18, of Windsor, as one of the suspects, arrested him and charged him with third-degree burglary, third-degree criminal mischief and third-degree criminal trespass.
He is scheduled to appear in court on Aug. 18.
Police ask anyone with any information about the burglary and vandalism to 860-292-8240 or send them a private message on their Facebook page. https://www.facebook.com/EastWindsorPolice?fref=nf