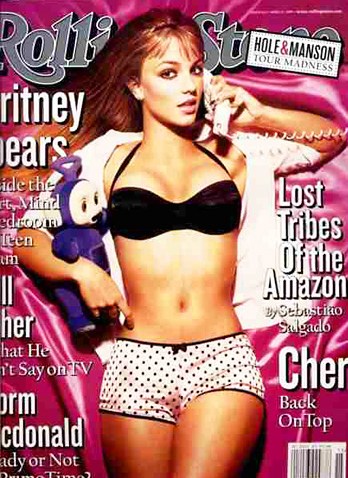 Several Newtown residents are volunteering their time to decide how to allocate millions of dollars that were donated in the wake of the tragic school shooting last December.
Twenty young Sandy Hook Elementary School students and six school staff members were killed in the shooting and people nationwide and beyond started making donations to help the community.
Close to $4 million remains after $7.7 million was distributed to the families most impacted by the tragedy.
The Newtown-Sandy Hook Community Foundation, Inc. named the panel of volunteers that will serve on a distribution committee to examine unmet needs in the community and make recommendations to the Foundation Board of Directors.
The committee includes:
Addie Sandler, an adjunct sociology professor at Housatonic Community College and a PhD candidate at the University of Connecticut School of Social Work. Her professional background includes working with youth and parents at Newtown Youth Services and the Danbury Regional Child Advocacy Center. She has been an active volunteer in the community for 18 years, including chairing Relay for Life in 2010 and 2011 and serving on the town's Ethics Committee. She lives in Sandy Hook with her husband, Peter, and her two children.
Bob Schmidt, a Licensed Professional Counselor in private practice who has lived in Sandy Hook with his wife for the past 30 years. He is an adjunct professor in the Counselor Education Program at Fairfield University. He chairs the Newtown Lions Foundation Sandy Hook Elementary Fund Committee as well as the Duck Race. He and his wife, Josie are also musicians who perform throughout Connecticut.
Christopher McDonnell, a resident of Newtown for the past 22 years, is a Senior Research & Development Executive in the medical device industry. He has extensive leadership experience in innovation, strategy and organizational development. He has served on numerous corporate committees for the funding of research, education, and humanitarian aid. Mr. McDonnell earned his BS in Mechanical Engineering from Villanova, an MS in Operations Management and MS in Mechanical Engineering from Rensselaer Polytechnic Institute, and has attended Harvard Business School.
Gavin Arneth, a resident of Sandy Hook for more than 32 years, Gavin and his wife Carolyn have two young children. When not coaching soccer for the Newtown Titans U 14 boys travel team, Gavin works at People's United Bank as a Senior Vice President in the Private Banking Group.
Jennifer Clarke, a longtime resident of Newtown and Sandy Hook, has a son, who is a graduate of Newtown High school. She has been an active member of the educational community, serving as a board/committee member, as well as a member of the Community Emergency Response Team. After 24 years in the marketing field, Jennifer most recently served as a bus driver for the Sandy Hook Elementary School and lives with her husband Bill right next to the school.
Joeline Wruckhas been a Newtown resident since 1993, where she and her husband have raised two children. A graduate of Colgate University, Joeline has spent most of her professional life in the non-profit sector as a grant maker. Currently, she is the Director of Programs at the Community Foundation of Greater New Britain where she is responsible for the analysis and recommendation of grant requests totaling close to $1 million annually.
Kevin Cragin, a resident of Newtown for 50 years he has served for 34 years on the Board of Fire Commissioners, 22 of those years as chairman. A graduate of Western Connecticut State University, Kevin has worked in the insurance and financial services industry for 36 years. His community service includes 12 years as a committee member of the Boys Scouts of America.
Dr Robert Bazuro, DO and his wife have lived in Sandy Hook for the last 10 years and have three children, one at Reed and two at Sandy Hook Elementary. He is an Emergency Physician at Danbury Hospital and is active in the community. He is an assistant Scout master for Pack 170 Sandy Hook, member of the Newtown Preventive Council as well as a founder of United Physicians of Newtown.
Scott Ruszczyk, is the President of the Newtown Police Union Council 15. He is a 20-year veteran of the department and has been an active member of the Union executive board for eighteen years. During that time he has served as Secretary, Vice President and President. As a Patrolman in Newtown Ruszczyk has received awards for Bravery, the Chiefs Service Award and multiple Certificates of Commendation.
The Foundation is holding open two additional slot for someone who can represent the faith community as well as the perspective of teachers, preferably from Sandy Hook Elementary School. Interested applicants are encouraged to e-mail the Foundation at info@nshcf.org.

Among the committee's task is to solicit input from the community and groups that have been most deeply impacted by the tragedy to help inform future funding decisions.