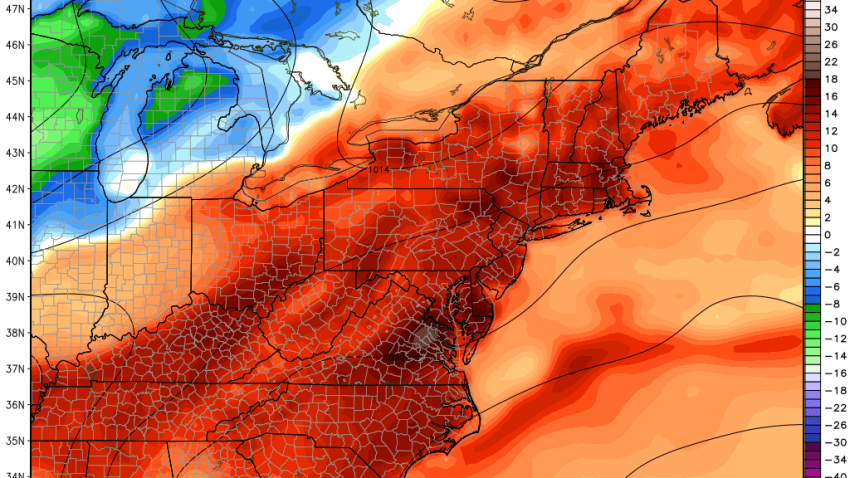 Warmer temperatures and some sunshine by Friday and Saturday - I can't wait! The forecast is becoming more clear as we get a nice consensus on our computer models.
There is one interesting piece of the forecast Saturday afternoon and evening showing up on some of our computer models. Both the GFS and NAM show a surge in instability late in the day Saturday which would introduce a risk for thunderstorms - and maybe even a severe thunderstorm. One thing we look at is mid level lapse rates - basically how quickly temperatures decrease with height about 15,000 feet up. The faster temperatures drop the more unstable the atmosphere is. These steep lapse rates are a hallmark of many of our high end severe weather events.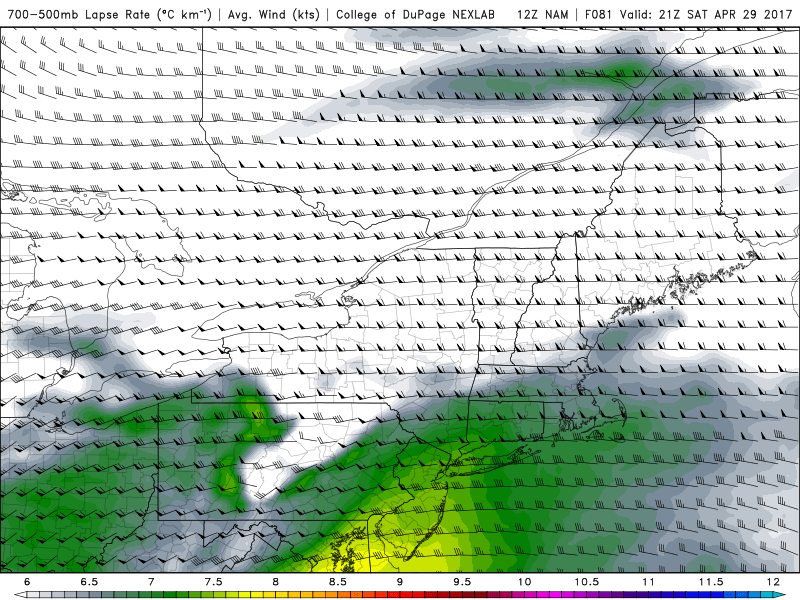 That said, there are lots of questions here including how much moisture we'll have in the low levels of the atmosphere and whether we'll have enough forcing to generate storms in the first place. These are open questions but given the instability surge modeled on some of our models this is worth watching.

As for temperatures - upper 70s and low 80s seem to be a good bet Friday and Saturday. The Short Range Ensemble Forecast (SREF) above shows good agreement for both days with a gradual warming trend. There still some uncertainty, however, as to what will happen on Sunday. Winds will become onshore which should result in a drop in temperatures. How cool and how much cloud cover we see is still a bit up in the air - stay tuned.