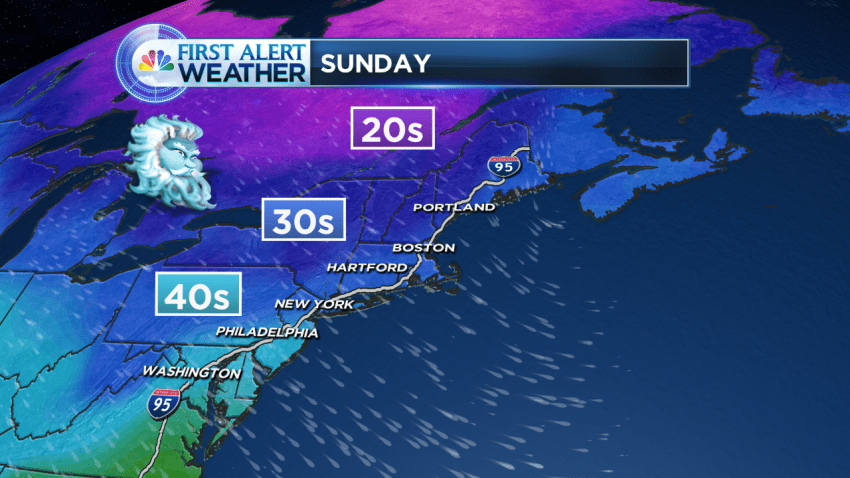 Temperatures will plunge well below average this weekend as April arrives.
The average high is 55 degrees and the average low is 34 degrees in the Hartford area.
Actual high temperatures will likely be stuck in the 30s on Sunday.
That would be at least 15 degrees below average, something not seen very often this past winter.
A reinforcing push of cold air may keep temperatures well below average Monday and Tuesday.
Low temperatures could slip into the teens on Monday and/or Tuesday mornings, especially in the northwest hills.