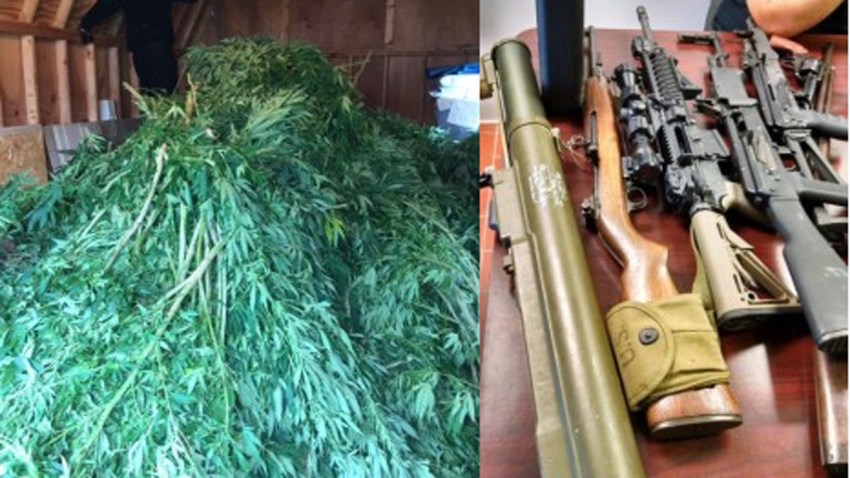 Two dozen people were arrested, nearly $13 million worth of narcotics were confiscated, and a rocket launcher was seized in a major drug investigation on the Eastern Shore of Maryland, police said.
A cooperative cross-jurisdictional and multi-county drug investigation is expected to result in more arrests as police dismantle a drug trafficking organization they believe was responsible for the distribution of heroin and a variety of other drugs throughout the Upper Shore region.
The Maryland State Police Criminal Enforcement Division and the Eastern Upper Shore Drug Task Forces conducted Operation "Look Out" and seized 926 marijuana plants, 919 grams of marijuana, more than 20 grams of heroin, 185 grams of cocaine, over 500 MDMA (ecstasy pills), 5 vehicles, almost $23,000.00 in drug related cash and 50 guns, to include one RPG (Rocket Propelled Grenade Launcher). The illegal drugs recovered have a street value of almost $13 million.
Operation "Look Out" is an initiative among police agencies in Caroline County, Queen Anne's County, Talbot County and Kent County. During the investigation, task force members worked with community members to identify persons involved in the distribution of controlled dangerous substances and drug users.
The individuals arrested range from two teenagers to a 67-year-old male. They face many charges, including felony and misdemeanor drug violations. Their attorney information wasn't immediately available.
Task Force members also issued seven civil citations for possession of marijuana less than 10 grams. These persons are awaiting their court hearing.