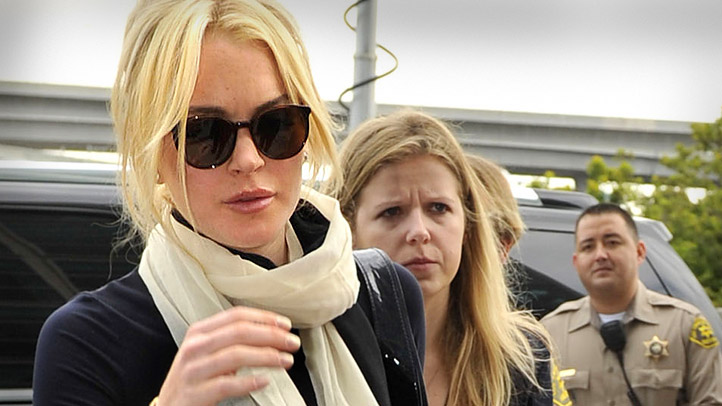 When Lindsay Lohan made her appearance on "The Tonight Show," she told Jay Leno "I'm in the clear now."
Well, she might not want to count those particular chickens just yet.
Deputy District Attorney Danette Meyers tells RadarOnline that the actress isn't even close to being out of the woods just yet.
"I hope Ms. Lohan is taking this seriously. She keeps violating the terms of her probation," says Meyers. "For her sake, I hope she has learned from this. Only time will tell."
Meyers goes on to say that she "respectfully disagree[s]" with Judge Stephanie Sautner's decision to lessen the charge from felony theft to misdemeanor theft.
"Ms. Lohan was brazenly wearing the necklace three blocks away from the jewelry store several days after it was taken, and that is felony conduct, plain and simple. You don't forget to take a necklace of," says Meyers.
Lohan is due back in Los Angeles court on May 13th, and it will be decided in the next few days whether the District Attorney or the City Attorney will try the case. If it's a misdemeanor charge, there is a very strong liklihood that the City Attorney will handle it.
Selected Reading: RadarOnline, Daily Mail, Los Angeles Times