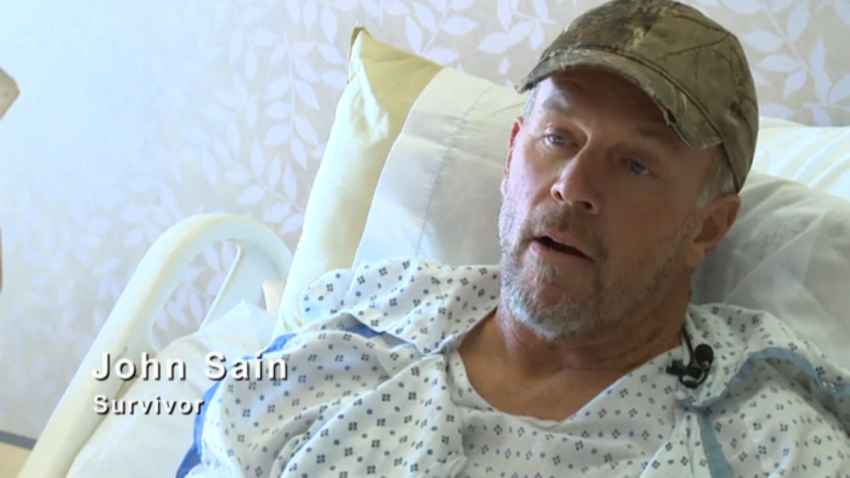 A bow-hunting trip in the Idaho wilderness turned into a test of faith for one man, who survived four days with a broken leg before help arrived, NBC News reported.
John Sain, 50, was miles from any trails when his foot got lodged between two logs last Thursday, snapping the bones in his right leg. The pain was unbearable.
"I honestly didn't think I was going to make it," Sain told NBC affiliate KTVB. "Contemplated on just ending it righ there."
Using two branches and tattered cloth, he fashioned a splint for his broken leg, and began to crawl. Armed with his survival kit that he had packed for the hunting trip, a little bit of food, and a water purifier, he dragged himself through the rugged terrain.