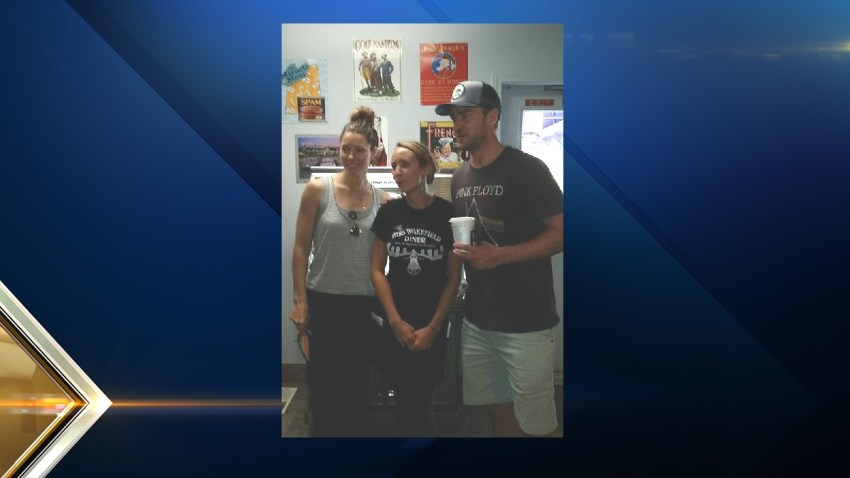 It was just another Friday at the Miss Wakefield Diner. And then Justin Timberlake walked in.
The pop star and actress wife Jessica Biel stopped by the Sanbornville, New Hampshire, restaurant with another couple around lunchtime, surprising and delighting the starstruck employees.
Grace Bramer, the diner's owner, said Timberlake and Biel stopped to take pictures with and sign autographs for some of the employees.
Timberlake was sporting a black "Pink Floyd" T-shirt and a baseball cap, while Biel wore a grey tank top.
Bramer said one employee noticed Timberlake before he even entered the restaurant as he walked in from the parking lot.
"She told me, 'All my youth I had posters of him on my bedroom wall.'"
No one at the restaurant thought to ask Timberlake and Biel what they were doing in the Granite State, or where they were going next. One person said on the restaurant's Facebook page that they may be attending a wedding in New Hampshire this weekend.
Bramer said she's not sure what Timberlake and Biel ate, but Timberlake commented that the food was "great."