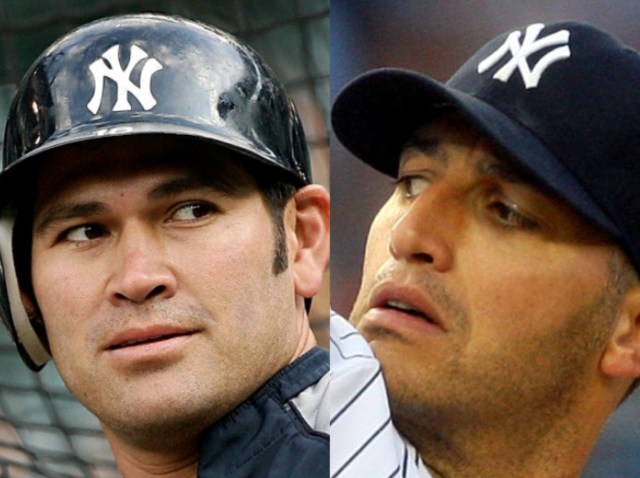 You never really expect any pitcher to throw a perfect game. If you were coming up with a list of the pitchers most likely to pull it off, though, Andy Pettitte would be somewhere toward the bottom of the list. He's not the high-strikeout type that comes to mind as the likeliest suspect, he's a more pragmatic sort who pitches around some hitters, picks his battles and gets out of trouble.
It would have fit last night, though, because the season that Pettitte has turned in is just as unlikely as the notion of him throwing a perfecto. Over the second half of 2008, Pettitte looked a lot closer to Old-Timer's Day than a spot in a playoff rotation and re-signing him seemed to be about a sentimental farewell tour as much as helping the team in 2009. But Pettite has helped the team a tremendous amount, and has reversed last year's results by improving as the season nears the end.
So do they bring him back for another engagement?
Before answering that question, let's discuss Johnny Damon. Damon's in the last year of the four-year deal he signed as a free agent in 2006. The feeling at the time was that the Yankees would get good value in '06 and '07, before Damon started tailing off as he reached his mid-30's. Just the opposite has happened, though, and Damon's enjoying his finest year in pinstripes as he prepares for another go-round with free agency.
So do they bring him back for another engagement?
In each case, the answer here is yes and the reason in both cases is Yankee Stadium. Damon's been a fine player on the road, though not one you'd trip over yourself to bring back, but his home OPS is 999 thanks to the 17 home runs he's poked over the little league fence in right field. The Yankees won't be bringing back Hideki Matsui next year, which opens up at-bats at DH that will likely be spread around several players. Damon should be one of them, assuming he's got reasonable contract demands. Mixed with Nick Swisher, Melky Cabrera, Austin Jackson and whoever else finds their way into the Yankee outfield mix next season, Damon's high on-base percentage and Yankee Stadium power would remain a good fit.
Pettitte, on the other hand, has been better on the road than at home this year. That doesn't change the fact that having lefty pitchers will be important at the Stadium as they can neutralize, best as they can, that fence that Damon uses for target practice. Again, the contract demands matter, but the truth is the Yankees aren't likely to find a more affordable option that's a seamless fit with their needs on the open market unless Pettitte demands $18 million.
And so, a brand new ballpark could turned out to provide extended life for two players in their late 30s who might want to send a note of thanks to the architects for their good fortune.
Josh Alper is a writer living in New York City and is a contributor to FanHouse.com and ProFootballTalk.com in addition to his duties for NBCNewYork.com.
Copyright FREEL - NBC Local Media